Dear Reader
We have reached the midpoint of the current strategy period. It has become clear that, thanks to the Swiss Post of tomorrow strategy, we have taken the right steps, giving policymakers time to define the universal service of the future. Swiss Post is and will remain a public service company that provides Switzerland, its people and the companies and organizations based here with postal services that extend well beyond the traditional universal service. However, given the geopolitical and macroeconomic situation, we were again forced to respond to unpredictable challenges in 2022. These challenges will still be with us in 2023, and they could have a greater impact on Swiss Post and the Swiss economy as a whole. But we have shown that Swiss Post is a company the public can rely on. Each and every employee worked with a sense of responsibility and in a spirit of solidarity to ensure that the public service was provided in full for the benefit of the population and the Swiss economy.
Swiss Post is and will remain a public service company that extends well beyond the traditional universal service.
Christian Levrat
Chairman of the Board of Directors
Thanks to the good results achieved in the first two years of our strategy implementation, Swiss Post continues to be on a solid financial footing. It has begun to reduce its dependence on the rapidly shrinking letter market, and it has the ability to serve new needs in the logistics and digital communication segments. For the next two years, it will remain important to strike the right balance between investment, growth, price adjustments and efficiency improvements, in line with the strategy. We will continue to focus our investments on securing a modern infrastructure for logistics and on strengthening our skills for the digitization of services. Whenever possible, our growth is achieved from within Swiss Post, i.e. in an organic manner. We will supplement this growth with carefully selected acquisitions and takeovers of external companies wherever it makes sense to do so. Where we invest, we do so in a targeted manner and mainly in our core markets of communication and logistics.
Swiss Post is working to strengthen competitiveness and improve the quality of life in Switzerland.
Roberto Cirillo
CEO
Through the highest quality letter and parcel services, and through Europe's densest network of postal access points, our postal services are available to the entire population, anytime and anywhere. We are right here for Switzerland. This is also shown by the study carried out by the Universal Postal Union, where we are top of the table in its development index for the sixth time in a row.
With our renewed and strengthened commitment to a sustainable and forward-looking Swiss Post, we are all working to strengthen the competitiveness of the Swiss economy and improve the quality of life for the Swiss public – and making our contribution to a modern Switzerland.
On behalf of the Board of Directors and Executive Management, we would particularly like to thank all our employees for their exceptional commitment in 2022. We would also like to thank our customers for the trust they place in us.

Christian Levrat
Chairman of the Board of Directors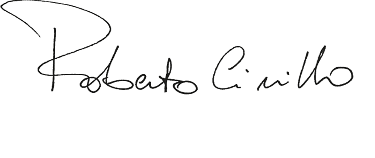 Roberto Cirillo
CEO