Crisis-proof infrastructure for Switzerland
Swiss Post is ever present in all regions – including more remote ones – and provides the same services at the same prices everywhere. Swiss Post's infrastructure makes a major contribution to ensuring everyday life runs smoothly, even during times of crisis.
Bicycles, compost and new jeans are just a few of the items that could only be purchased online after Switzerland went into a seven-week lockdown on 17 March 2020. All shops, restaurants and leisure facilities closed. Many Swiss residents bought their goods via mail order. A large number of small shops worked tirelessly to set up webshops as quickly as possible and ensure their survival.
Here for everyone – anytime and anywhere
Without Swiss Post's smooth-running infrastructure network, goods would have remained in warehouses and shops. During the seven-week lockdown, Swiss Post ensured that bicycles from the cycling shop in Emmental reached customers in Poschiavo and that jeans arrived in Zurich Seefeld. On average, Swiss Post sorted more than 850,000 parcels a day and then delivered them to recipients. Despite the fact that some employees fell ill or had to quarantine, and despite the restrictions caused by social distancing and hygiene rules, the company successfully maintained its processing and delivery operations. Swiss Post continued to cover all four million households – including those far from large towns and those able to carry out their postal transactions conveniently on their doorstep thanks to the home delivery service.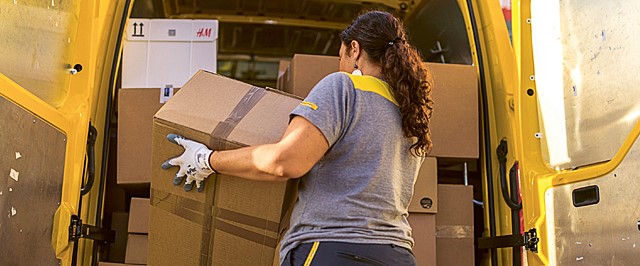 For the most part, Swiss Post's branches also remained open. Staff practised social distancing while carrying out postal and payment transactions, but otherwise, they performed their duties as normal and were there for customers in person. As the systems leader on the roads, PostBus continued providing transport services for the remaining passengers across the whole network, including peripheral areas – albeit with a reduced timetable.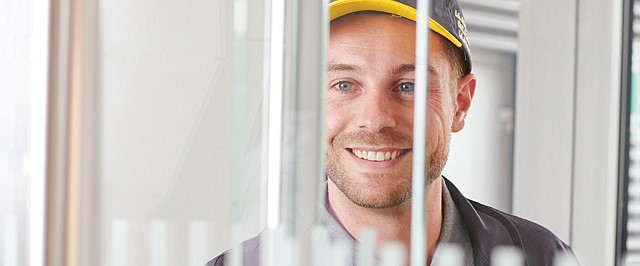 Vital support for mail order sector
The goods ordered and delivered enabled the mail order sector to generate revenue of around 2.5 billion francs. The value created by Swiss Post for mail order companies and their suppliers during lockdown stood at 2.3 billion francs, which is around three percent of GDP. Swiss Post also helped to secure around 34,000 jobs in the mail order sector and 5,000 jobs in downstream sectors.
Sustainable Development Goal
Industry, innovation and infrastructure