Print makes an impact: with targeted mailings
"How accurate are your fundraising activities?" was the question asked by Swiss Post in a mailing to 33 Swiss non-profit organizations in October 2020. The letter – a dart and a flyer in the form of a target – were sent in a shipping box with bullet holes. "As a symbol of fundraising activities that miss their target," explains Nicole Schneider, NPO & Telco Market Manager. Various studies in 2020 have again shown that addressed letters are the best way to acquire donations: a recent study by the market research institute intervista makes it clear that messages sent as letters attract attention and stick in the memory. This is also confirmed by the Swissfundraising donation barometer: 57 percent of those surveyed said they had made a donation as a result of a direct request by addressed letter. "Given that almost two billion francs in donations are made in Switzerland every year, it is worthwhile planning targeted campaigns with physical mailings," says Nicole Schneider. Swiss Post supports NPOs in this endeavour, from the concept and address maintenance to delivery.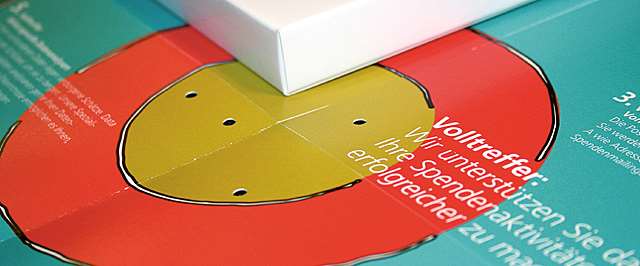 Physical mailings are highly relevant for effective marketing.
Nicole Schneider
NPO & Telco Market Manager