Out and about
Today, Melanie has a meeting in the center of Baden. She's not in the mood for traffic and stress, so she takes the Postbus and train, where she can make good use of the journey time or just sit back and relax.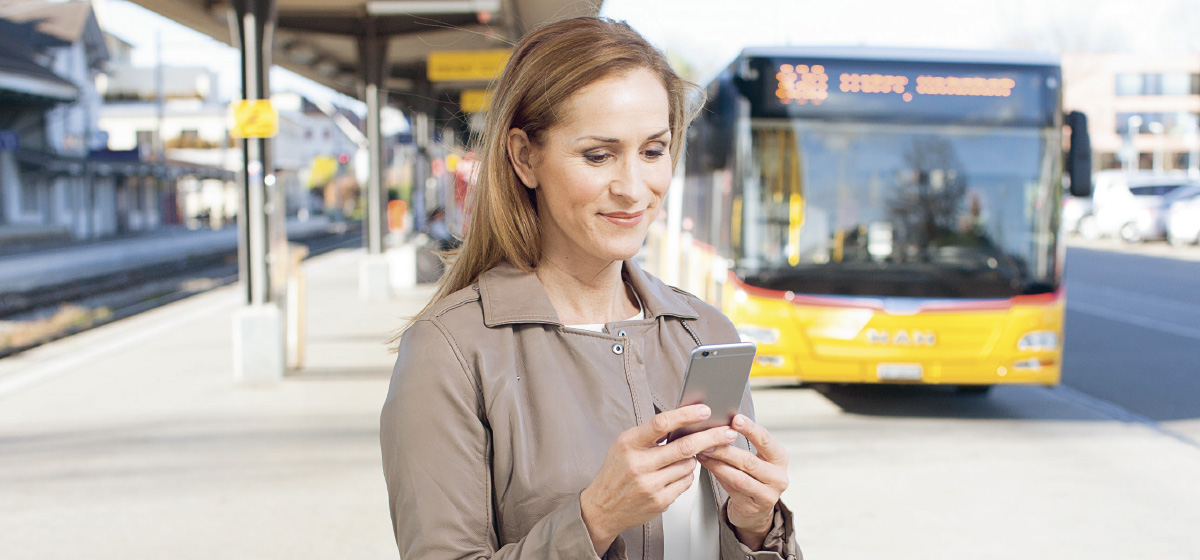 1
With the PostBus App, Melanie buys a ticket for the Postbus and the train to Baden. This works even across different transport systems. She pays for the ticket with TWINT in the PostBus App. TWINT also works at supermarket checkouts, in online shops and at vending machines. With no credit or debit card – and independently of telecom provider.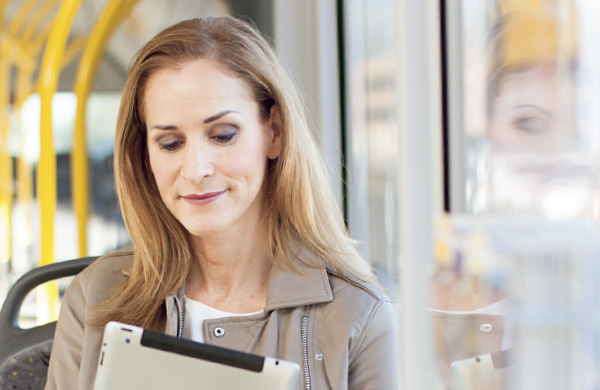 2
Melanie uses the free WiFi in the Postbus to read the newspaper, check her account balance with the PostFinance App and read her letters in E-Post Office.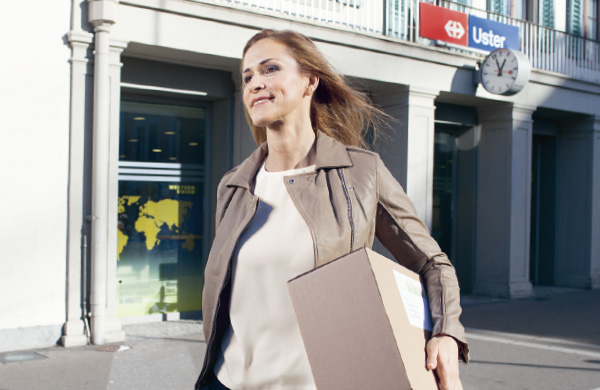 3
The day before, Melanie forwarded a missed consignment with the Post-App. On the way to the office, she collects her parcel from the PickPost point at the station.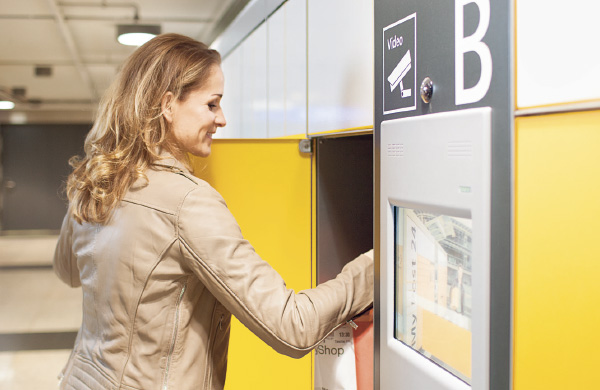 4
As she's finishing work, Melanie decides she'd quite like an Asian noodle dish. She quickly orders the ingredients online through SBB's SpeedyShop. Half an hour later, she picks them up from the My Post 24 terminal.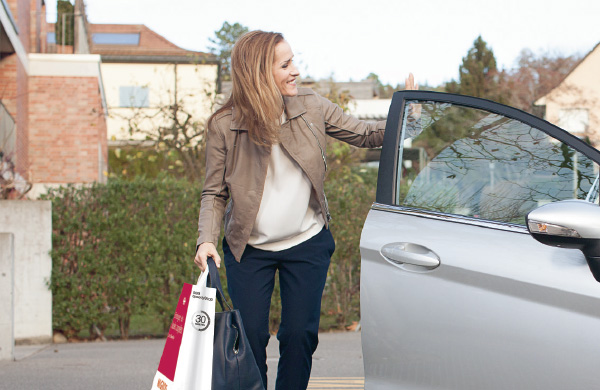 5
For the journey home, Melanie has found a car to share through PubliRide, so today, she is chauffeured conveniently to her front door.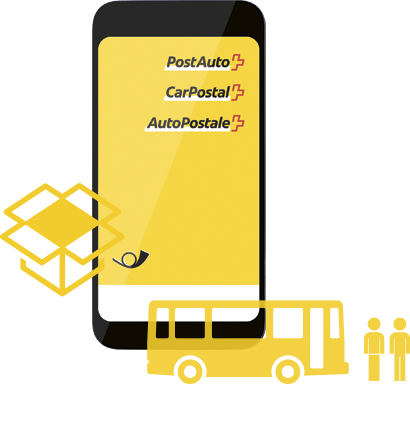 "Buying tickets, checking my account balance, managing my missed consignments – with the Swiss Post apps, I can take care of lots of Swiss Post business while I'm out and about today. Simply and reliably."
Melanie,
private customer