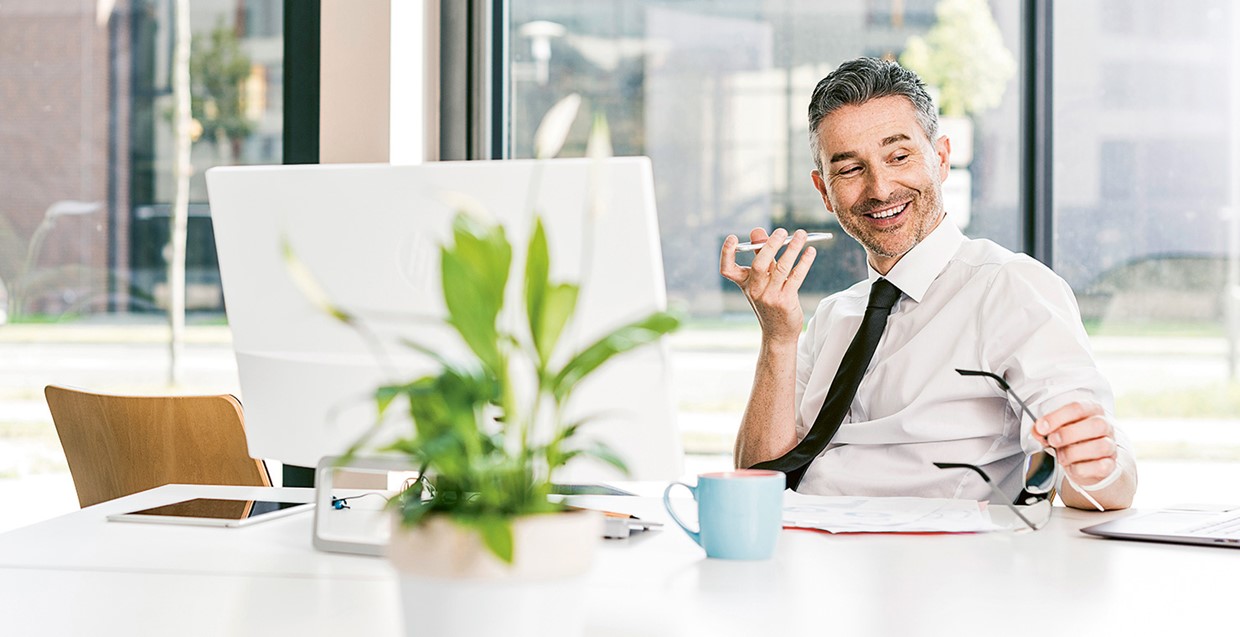 Transformation
Customer experience is of
utmost importance
Whether in postal or financial transactions, on the road with public transport or in highly complex business processes: Swiss Post develops user-friendly access points, products and services for private individuals and business customers.
Customer experience
"My Swiss Post does everything it can to make my life easier – whenever, wherever and however it suits me." This is the message that customers should take away after any interaction with Swiss Post. To this end, a cross-unit initiative was launched in 2018. Its focus is on optimizing the most important experiences customers have with Swiss Post – e.g. receiving parcels, having mail retained and paying in money.
Further improvements are being implemented on an ongoing basis. Swiss Post is expanding its convenience services over the last mile by collecting Nespresso capsules, Texaid bags and brocki donations on delivery rounds. In mid-April 2018, a new user interface for "My consignments" was launched, making it even easier for customers to manage their recipient settings for parcels and letters. Self-operated branches, which are being modernized by Swiss Post on an ongoing basis, are receiving a lot of positive feedback from both customers and employees. They now connect the physical and the digital worlds: for example, if you find yourself standing outside a closed branch, you can use the new QR codes provided on-site to find out where the nearest open access point is.
Digitization
Swiss Post makes allowance for modern lifestyles by focusing its growth and business development areas on individuality and our 24-hour society. Digitization is the basis for the expansion of existing services with new physical and digital services, which are developed in-house or in cooperation with partners. At present, more than 70 established online services are available to customers. Numerous new services over the last mile have been established, including same-day delivery and delivery to an upper floor within a building. Customer dialogue is being reinforced using digital channels such as chatbots. This allows Swiss Post to resolve its customers' problems quickly or make personalized suggestions on how to make better use of its services. Internally, Swiss Post continues to develop the skills required for digitization in various areas, including automation, sensor technology and data analysis.
Our ambition:
"My Swiss Post does everything it can to make my life easier – whenever, wherever and however it suits me."