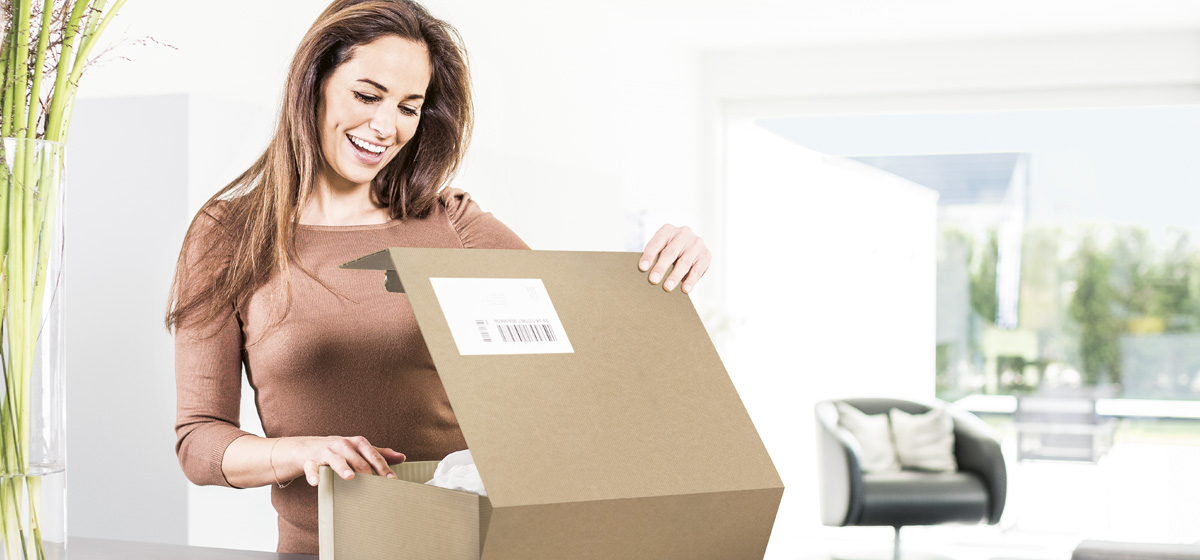 Integrated e-commerce solution: Dr. Oetker Schweiz AG
Swiss Post puts the yellow in the cake
Payment, delivery, customer service – with its integrated e-commerce solution, Swiss Post ensures that the ingredients from Dr. Oetker's online shop arrive quickly and reliably in kitchens around the country.
"Bake me a cake as fast as you can," as the old nursery rhyme goes. "Pat-a-cake, pat-a-cake" has been around for over 300 years now, but baking today has become easier and more varied. Not least thanks to ingredients from Dr. Oetker. Order by 4.30 in the afternoon from the new online shop, and you'll receive your marzipan carrots, muffin mix or candles for the birthday cake the very next day.
From checkout…
Marketing and the online shop are the responsibility of Dr. Oetker and their advertising agency. But once the order is placed, Swiss Post takes over, offering a wide range of payment options – invoice, PostFinance Card, PostFinance E-finance, Visa, MasterCard – and taking care of the entire accounts receivable management process for Dr. Oetker.
…to delivery…
Just seconds after the customer clicks the "Order" button, the robots swing into action. The short delivery times are guaranteed by the YellowCube storage solution at Swiss Post's Oftringen site. The robots automatically gather up all of the products ordered and take them to the picking stations. Just a little while later, the parcel is on its way to the recipient via PostPac PRIORITY.
…to after-sales service
If there are any questions about the order or invoice, Swiss Post is also there to help, with a dedicated support hotline for Dr. Oetker's online shop and an e-mail address for customer queries. Here again, the division of labour reflects each company's core competency: enquiries about the order process are answered directly by Swiss Post Customer Service, while questions about the products are forwarded to Dr. Oetker's consumer service. But there aren't that many questions anyway, because once they receive their parcel, most customers are happy to get started with the baking.

Integrated e-shops as easy as pie
Thanks to new adapters, connecting e-shops to YellowCube is now as simple as installing an app on your smartphone, allowing online retailers to quickly automate their order and shipping processes: the item master data can be synchronized and the stock in the AutoStore is compared to the e-shop inventory. With YellowCube, Swiss Post takes care of all aspects of logistics for distance sellers and online retailers, including storage and picking, packaging and shipping, and returns processing.
Thanks to Swiss Post, both we and our customers enjoy a modern order process.
Reto Bleuer, e-commerce project manager, Dr. Oetker Schweiz AG