Vocational training
PowerTeams: a kick-start for apprentices with ambition
In 2015, around 100 apprentices worked in so-called PowerTeams. Supported by coaches, they are responsible for a project from A to Z within a clearly defined range and manage the necessary processes.
"How to organize workflows independently, take responsibility, communicate clearly, work in a team: I'm learning all this in the PowerTeam," says Tamino Glauser, Service and Administration commercial employee in his third year, summarizing his experience. He's one of about 100 apprentices working in a PowerTeam at Swiss Post. Apprentices who want to join a PowerTeam generally apply for admission at the end of their first year.
Assuming responsibility early
The PowerTeams consist of trainees from various years who manage a process independently or lead an organizational unit. This also applies to Tamino Glauser, who works in an Administration PowerTeam with a total of six commercial apprentices. In addition to being managed independently by a member of the team, the young people are already handling orders for which administrative assistants are normally responsible. Or running the secretariat of a department.
How do the apprentices benefit from this? "They acquire additional professional and social skills and gain their first experience of management," says Pierre Marville, Head of Swiss Post Vocational Training. "Down the line, both will help them grow into responsible roles." The services provided and experience gained are also documented, which helps in any future job search.
Prospective management staff for Swiss Post
Swiss Post itself is happy to have motivated, productive and ambitious young talent: if you're working in a PowerTeam today, you might one day assume a management role at Swiss Post. That's why there are PowerTeams in various units, whether in trainee-run post offices, a junior distribution team, a PowerTeam with commercial apprentices, or at Information Technology or PostFinance with IT and mediamatics technicians.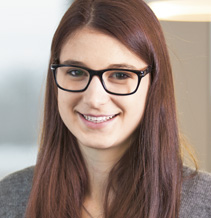 Sarina Brunner, sport commercial
(2nd year)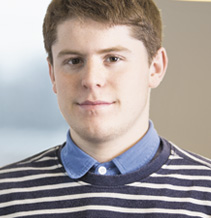 Tamino Glauser, team leader
(3rd year)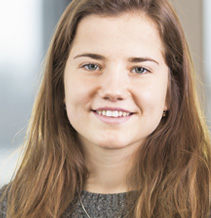 Sarah Wenger, commercial profile E
(1st year)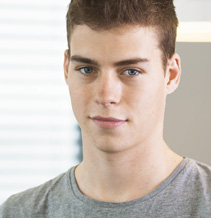 Nathan Ropraz, language studies abroad
(3rd year)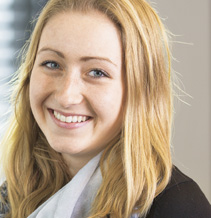 Fabienne Buri, sport commercial
(1st year)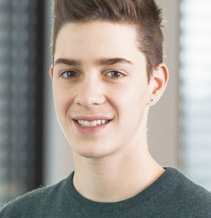 Levi Zurbuchen, commercial profile M
(1st year)