Thomas Baur Head of PostalNetwork and Member of Executive Management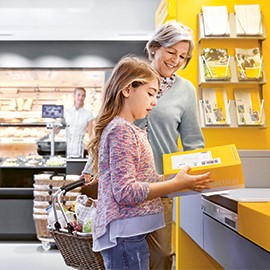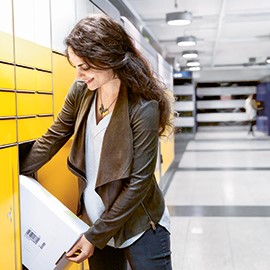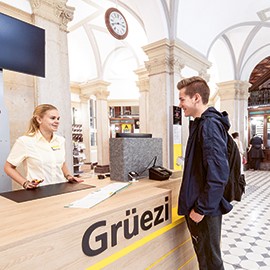 2,139
423
1,341
Network development
"The restructuring is having the desired effect"
In October 2016, Swiss Post announced that the postal network would be expanded by 400 access points by 2020, while the number of self-­operated branches would be reduced. Thomas Baur, Head of Postal­Network, takes stock at the halfway mark.
Mr Baur, in autumn 2016, you announced your plans for the network transformation as far as 2020 and promised to increase the number of access points to at least 4,200. How much progress has Swiss Post made?
The results of the restructuring of the postal network are encouraging: we are on course and will achieve our goal. In May 2018, we opened our thousandth branch with partner, and there are now 1,061 branches based on this model. But we are only at the halfway mark – around 300 more branches with partners will be added in the next two years.
You promised not only transparency, but also dialogue…
We have conducted an intensive, open dialogue with the public and the authorities. We held more than 550 meetings to find out the needs of the cantons, regions and municipalities. We're aware of the fact that the restructuring of the postal network is a sensitive issue − especially in rural areas. That's why we have organized more than 270 information events for the general public since 2016.
How do the dialogue partners benefit from the discussions with Swiss Post?
They can contribute to finding a solution. We are open and unbiased in our approach to the discussions, without any fixed plans. No branches will be closed without replacement. We always offer an alternative, to ensure that Swiss Post can be right where people live and work. More than 80 percent of the branch transformations to date have been implemented in agreement with the local authorities.
The number of self-operated branches is being cut back to 800 or 900, and yet Swiss Post is talking about expanding the network. Isn't that a contradiction?
No, not at all. The postal network is made up of a mix of access points, and the self-operated branches are its backbone. Branches with partners are also part of this mix. And they have proved very successful. Altogether, we will have more branches in the future. And then there are districts with home delivery service, and additional service points such as My Post 24 terminals. All told, that will add up to 4,200 access points in 2020, as opposed to 3,800 in 2016. Month after month, we are getting closer to our customers.
But a branch with partner cannot truly replace a self-operated branch…
97 percent of postal services can be handled at a branch with partner. Cash inpayments – one of the few exceptions – are not possible because of the Anti-Money Laundering Act. We have found an alternative solution: cash inpayments can be made at the doorstep, directly with delivery staff.
Do you see any economic improvement as a result of the restructuring?
The restructuring is having the desired effect. We have achieved our objective of stabilizing the deficit in the postal network, and in fact reduced it by 65 million francs. So we are doing very well. Just as before, our objective is not to break even. Our goal is to continue financing the universal service from our own resources in the future – in other words, without subsidies.