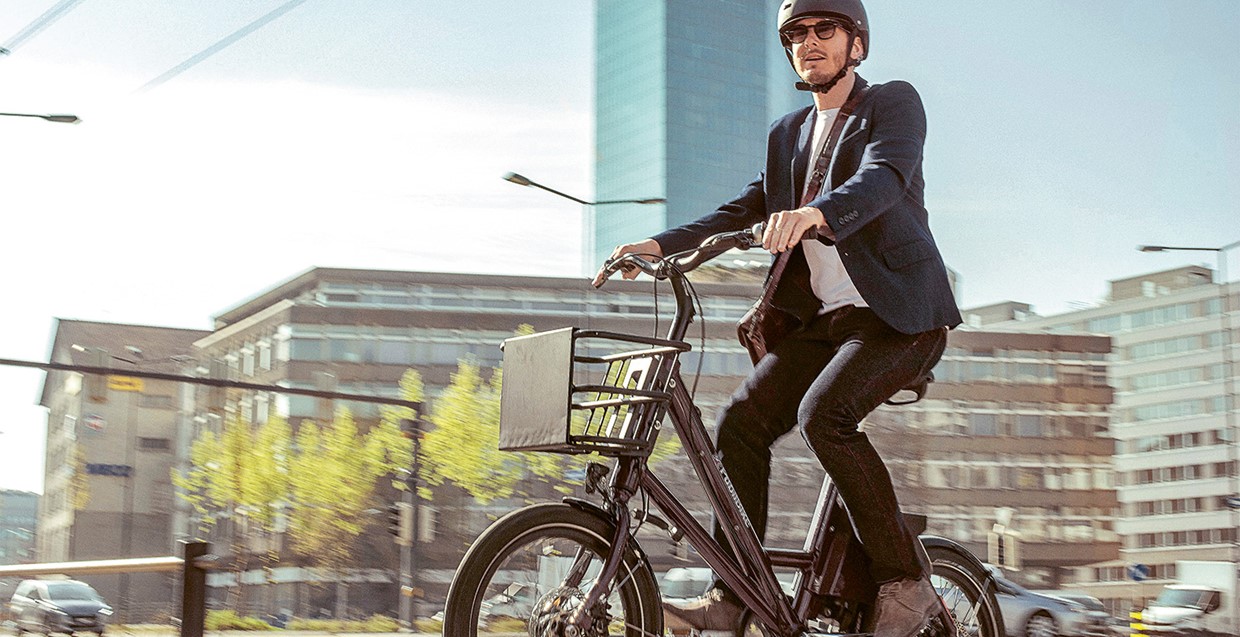 PubliBike
Straightforward bike rental
Do you want to go shopping at the Wankdorf Center in Berne after visiting Dählhölzli Zoo? Or go from one meeting at the Swiss Federal Institute of Technology Zurich to another in Zurich-Oerlikon? In Berne and Zurich, anyone who wants to use an e-bike or bicycle to get from A to B and doesn't have their own with them can borrow a PubliBike. Once you register with the free PubliBike app, it's straightforward and spontaneous. The rental station (including the type and number of bicycles) is displayed on a map in real time. At the station, the customer simply holds their smartphone to the lock, and off they go. At their destination, they park the bike at the station and lock it. And that's all there is to it. If the customer has a subscription, it is valid in eight PubliBike networks throughout Switzerland. At least half of the vehicles at each station are e-bikes.
The biggest networks are "Velo Bern" and "Züri Velo". In Berne, the network will be expanded to 200 rental stations with 2,400 bicycles by 2020. In Zurich, there will be around 150 stations with 2,250 bicycles by 2019.
PubliBike is a wholly-owned PostBus subsidiary and has been offering a range of bike sharing networks as an integrated service throughout Switzerland since 2009.