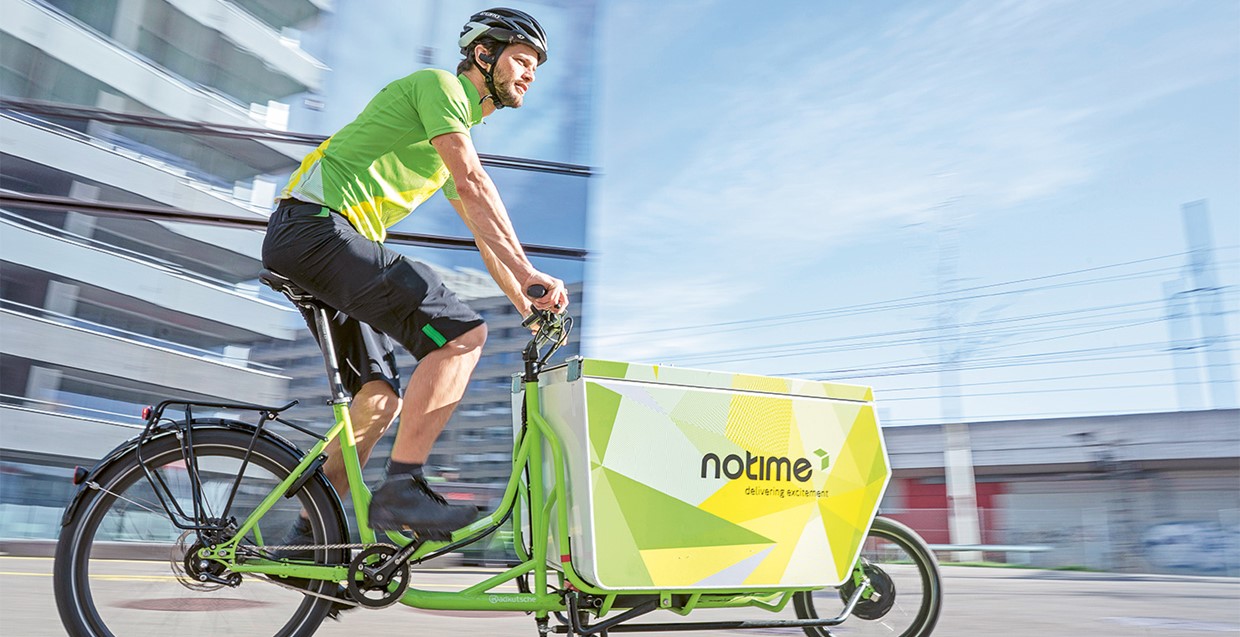 City logistics
The future starts here
More people, more traffic, more goods: on the streets and pavements, space is getting tight. That's why Swiss Post is testing new ideas for city logistics.
In Switzerland, more and more goods and people are on the move in the tightest of spaces, with population growth and the boom in online shopping both contributing to this. At the same time, customers want to receive their consignments more and more quickly. Swiss Post is tackling this challenge with new ideas, such as acquiring a majority stake in the start-up notime. With its specially developed software, notime can deliver orders within just a few hours using bicycle couriers, making it the market leader in Switzerland. Swiss Post worked with the start-up to test an environmentally-friendly option for bundling and delivering consignments over the last mile in Zurich: an electric vehicle transports the parcels from the distribution base to a transshipment area, known as a micro-hub, where the cyclists collect the items to deliver them to households.
For special transport services, Swiss Post is exploring new avenues: since March 2017, it has been using drones to transport laboratory samples between hospitals in Lugano. In spring 2018, a new route was tested in Zurich and in Berne. However, traditional parcel deliveries will not be replaced by drones – with 138 million parcels per year, delivery by our parcel carriers is more efficient.