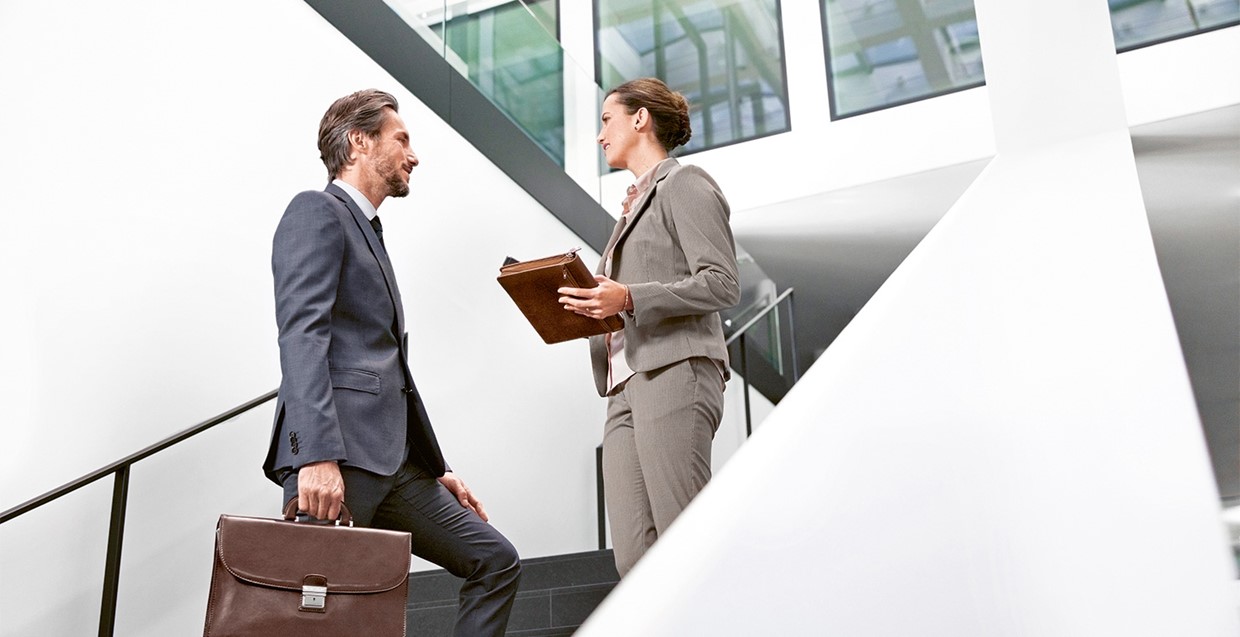 Digitization
All-in solution for adminis­trative HR management
Travel expenses, salaries, HR planning and more: with its Payroll Factory, Swiss Post Solutions (SPS) offers human resources solutions that excel thanks to their high degree of automation and standardization.
In the age of digitization, it often becomes clear that HR processes are less standardized than others and prone to system discontinuities. This is reflected in the manual effort required of employees: unstructured HR processes lead to longer processing times and more frequent errors.
Since June 2018, Swiss Post Solutions has been able to provide a remedy for these issues. Through its acquisition of the business process outsourcing operations at IT service provider DXC Technology in Germany, Austria and Hungary, Swiss Post Solutions can now use the Payroll Factory to take on full payroll accounting, travel expense management and document processing.
Less effort and risk
"In strategic terms, these tailor-made services and high-performance all-in solutions are the perfect complement to our portfolio," says Jörg Vollmer, Head of Swiss Post Solutions. The Swiss Post Group unit guarantees its customers secure and flexible processing, as well as highly automated and standardized processes. The services can be scaled individually based on the customer's requirements. Further human resources modules and services can be added – up to and including the all-in service model. "What's important for our customers is that we keep the solution up to date at all times," stresses Vollmer. "This means that adherence to legal requirements is guaranteed and new regulations and compliance requirements are implemented proactively. We also invest continuously in modern systems and technologies."
Shorter processing times
These solutions take a great deal of strain off HR departments. For employees, for example, mobile travel expense apps mean faster processing and payment of their expenses. "But the Payroll Factory can do a lot more than handling payslips and travel expenses," says Vollmer. "It also offers solutions for time management, HR planning and applicant management." Not to mention the digital HR file, which can be accessed simultaneously and from any location – and which is replacing space-consuming "cabinetware" in more and more companies.