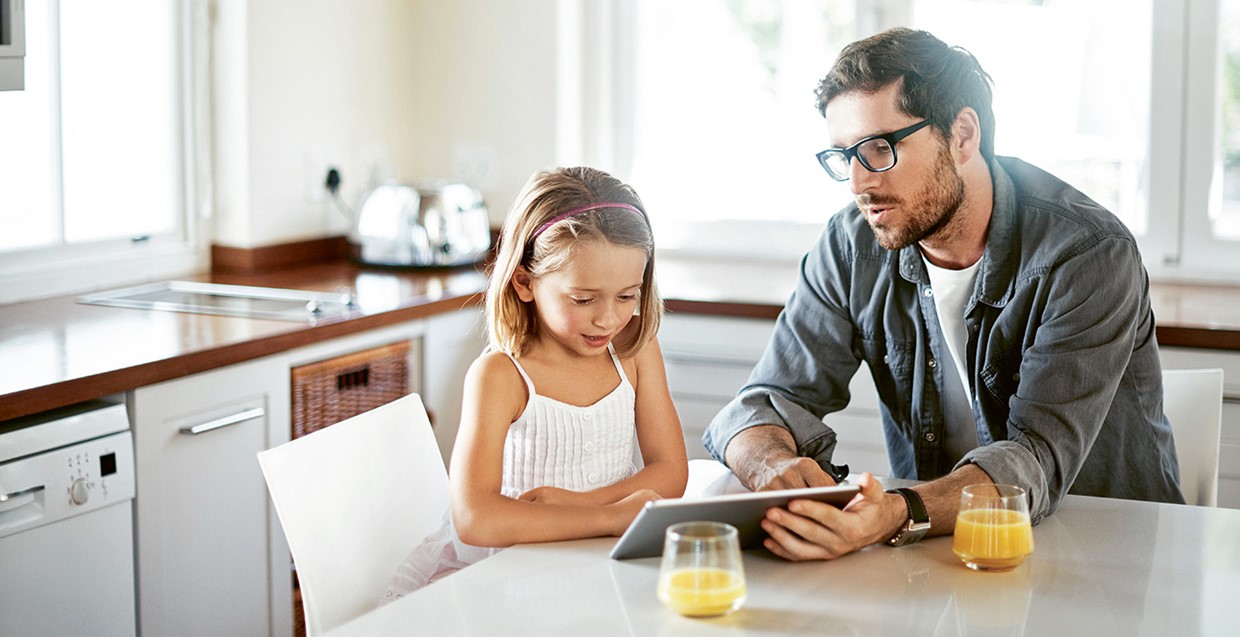 Growth
Swiss Post is growing and
evolving
Targeted growth con­tributes to future success.
Michel Franzelli
Head of Strategy & Transformation
Swiss Post is growing in ecosystems – together with partners.
Bernhard Häuselmann
Business Solutions Advisor
How can we make our services even more personalized? What potential do new partnerships offer? How do we create added value using artificial intelligence? Swiss Post plans to grow by expanding its core business and developing new and innovative solutions and services.
To rise to the challenges it faces and achieve its set goals, Swiss Post wants to grow in its core business and beyond. There are seven growth and business development areas of particular importance in this respect:
Cross-channel communication
Swiss Post aims to increase the effectiveness of advertising for business customers with dialogue-oriented, personalized and cross-channel communication solutions.To this end, it is harnessing electronic communication channels and combining them with physical dialogue marketing. In the Online Dialogue department, Swiss Post develops cross-channel solutions such as Profital, the leaflet app and platform that enables location-based, digital retail marketing. With 60 business customers, over 250,000 users and more than 1.4 million leaflet views per month, Profital has evolved into an established advertising channel and a popular shopping app.  Swiss Post is accepted by its business customers as a natural partner for physical-electronic advertising. But customers are increasingly looking for a full-service provider who can offer everything from consulting, data analysis and campaign preparation to delivery and performance measurement.
Digital trust
Swiss Post offers digital services that can be trusted. One example is e-voting, which allows voters to cast encrypted electronic votes securely in elections and referendums. Another is the E-Health platform, which en­ables medical records to be accessed and transferred easily and securely. With its solutions for electronic identity (SwissID) and secure e-mail transmission (IncaMail) and its online payment tool (BillingOnline), Swiss Post is on course for growth.
Business process outsourcing (document solutions)
Swiss Post Solutions connects its customers' physical and digital worlds and supports companies in their digital transformation. Its end-to-end portfolio encompasses all data processing tasks for incoming physical mail, from scanning, data entry and extraction to outbound document management. With its innovative, location-independent services, intelligent automation based on robotics and artificial intelligence, high level of customer loyalty and international agility, Swiss Post Solutions is one of the global market leaders in business process outsourcing for document solutions. Swiss Post Solutions has seen consistent growth of sales and profit in recent years and remains on course for success.
E-commerce
Thanks to digitization, international trade is becoming increasingly important. In particular, online trade with China is booming. Swiss Post cooperates with Alibaba, Tencent, JD, Kaola and other providers to position Swiss brands under the banner of "Swissness", which focuses on topics such as Swiss tourism, innovation and culture. Switzerland remains the third most popular travel destination in China, but language and culture, as well as high regulatory hurdles and massive competition, make market entry difficult. Under this initiative, Swiss Post is positioning itself as a partner to Swiss SMEs, giving them access to its existing, well-established marketing and distribution channels. For small and medium-sized companies, this keeps their initial costs manageable.
Digital banking
PostFinance is on the way to becoming a digital powerhouse. As the basis for this, it introduced a new core banking system in 2018. The new platform is stable and highly efficient. The new banking software enables PostFinance to establish the right framework for the rapid launch of new digital products and services. The first innovations were introduced in the second half of 2018:
–Self-service hub in e-finance, enabling new online features such as changing addresses, arranging appointments and managing, blocking and unblocking debit cards
–A security guarantee for financial damages in online banking
–Pop-up stores at train stations, where customers can experience PostFinance's digital solutions at first hand
–Go Digital courses on mobile and online banking available at PostFinance branches
Sales & Solutions
This newly created organizational unit is dedicated exclusively to major business customers. It develops tailor-made postal solutions.