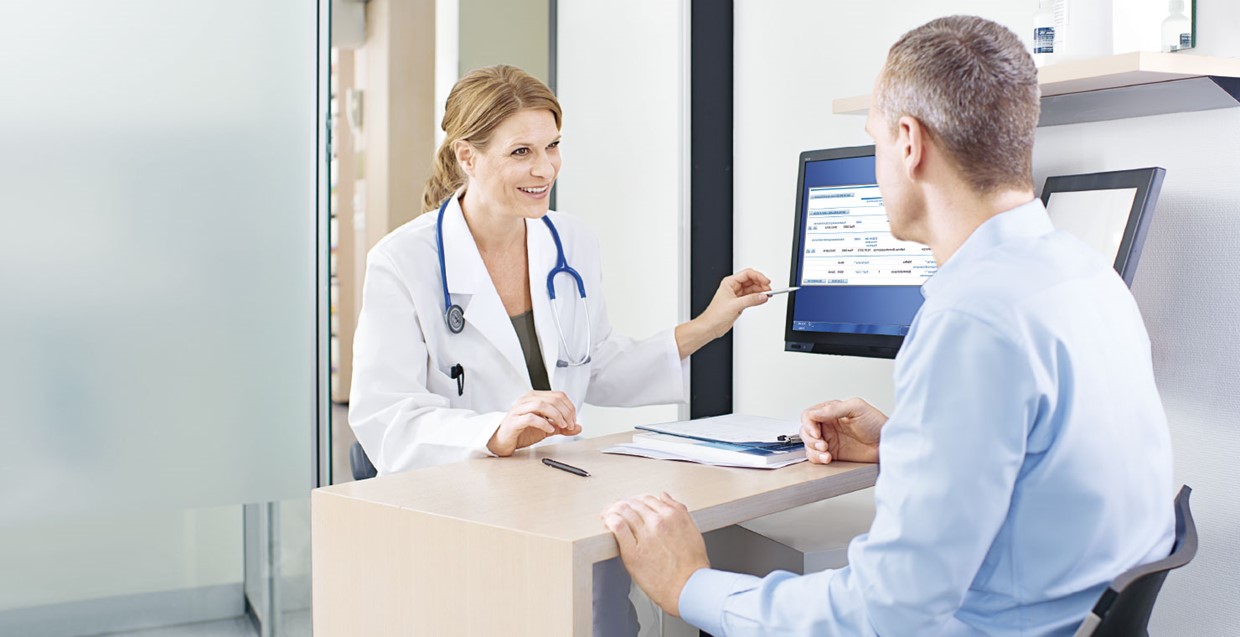 Standard back office processes for Medtronic
Better care for diabetes patients
The innovative MiniMed® insulin pump systems from Medtronic are a sales hit. To process incoming orders more efficiently, the company worked with Swiss Post Solutions (SPS) Germany to completely reorganize its standard back office processes.
Diabetes Deutschland, a division of Medtronic, almost became a victim of its own success: in 2015, the launch of the new, globally unique MiniMed® 640G insulin pump system triggered a veritable boom in demand, and staff were barely able to keep up with the order processing. Orders at the Meerbusch location were coming in by the basketful. The unfinished work piled up, although the team was expanded and even worked weekends. "On the one hand, this was because of the time-consuming, mostly paper-based processes in the German healthcare system," says Jo Merkun, Managing Director of Medtronic Deutschland. "On the other hand, many of our processing practices had evolved historically – and not always very logically."
Analysis of the "patient journey"
To improve its ability to meet current demand and fully exploit future market potential, the company – together with a team from SPS – analysed the "patient journey", the journey of the insulin pump from its initial prescription to the moment the bill is settled with the health insurance companies. How do we deal with submitted prescriptions? Who draws up cost estimates? How are orders triggered, and how are they billed? "In the end, our recommendation, working closely with our Medtronic colleagues on site, was to outsource all standard processes, process them via distributed entities and leave the back office to specially trained SPS employees," explains Oliver Jentzsch, Head of Competence Center Healthcare at SPS Germany.
SPS handles back office
At headquarters in Meerbusch, a dedicated diabetes post office was set up. In this mailroom, the SPS team processes incoming mail and digitizes every document for further processing. Customer communication, such as enquiries with patients, insurance companies or attending physicians, remains the core competency of Medtronic's diabetes team. In the back office, however, SPS handles ordering and processing for the insulin pump, continuous glucose measurement and consumable product ranges – from the SPS location in Pulsnitz near Dresden. This also includes data management and creation of invoices and cost estimates for the health insurance companies.
Medtronic
Headquartered in Dublin and with 85,000 employees worldwide, Medtronic plc provides solutions for the healthcare sector. Medtronic manufactures more than half of all cardiac pace­makers implanted worldwide, and the company is also known for implantable cardioverter defibrillators and insulin pumps.