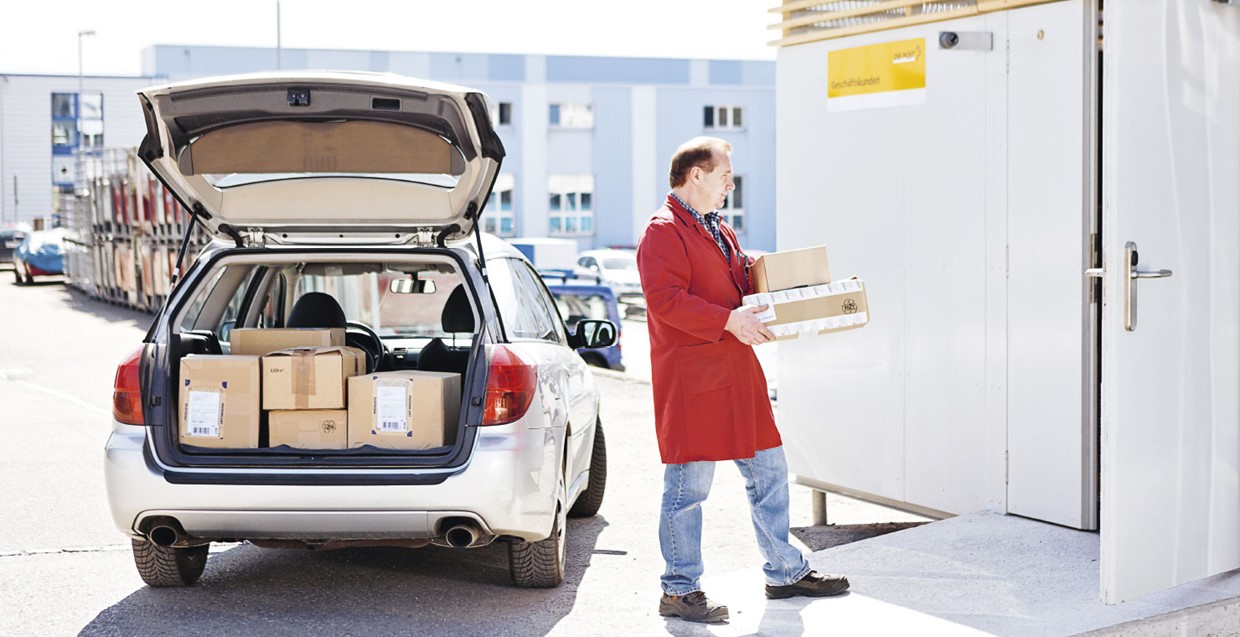 Business customers
Access points for SMEs
We appreciate no longer being tied to counter opening hours.
Hugo Fontana
Fontana & Fontana AG, Rapperswil-Jona
What are the consequences of postal network transformation for SMEs? The examples of Gerber Druck AG and Fontana & Fontana AG show how new solutions for business customers can lead to better service.
"Quality and passion" – these are the values that encapsulate the guiding principles of Steffisburg company Gerber Druck AG, a reliable production professional in the print and non-print sector for more than 50 years. With international competition, digitization and mounting pressure on costs, the challenges in the industry are enormous. The need for a short-term response during day-to-day business is also becoming more and more extreme. "Our customers send us a mail in the morning and expect their finished brochures to reach their customers the next day," says Managing Director Urs Gerber. The printing company relies on Swiss Post as its delivery partner – even if the processes have changed. "The Steffisburg Dorf branch, along with the now closed Steffisburg Station branch, used to handle everything," says Gerber. "Today, we use the newly opened self-service business customer point, which has the advantage for us that we can drop off Priority consignments until 6 p.m. At the Steffisburg Dorf and Heimberg branches, that's only possible until noon."
Hugo Fontana from painting, decoration and renovation specialist Fontana & Fontana AG in Rapperswil-Jona also finds this practical: "For us, the business customer point in the industrial area has become an anchor point for key postal services. There are no waiting times, and we use it almost every day to drop off letters, parcels and even registered mail when we need to. We appreciate no longer being tied to counter opening hours." This is an important point for smaller companies that cannot easily leave their business unattended to go to the post office during opening hours.
Alternative access points and postal services
In addition to its business customer points, Swiss Post offers SMEs many other access points to its services: from collection to special delivery at a time of their choice and from cash handling to the Customer Center at www.swisspost.ch, which provides access to all online services.