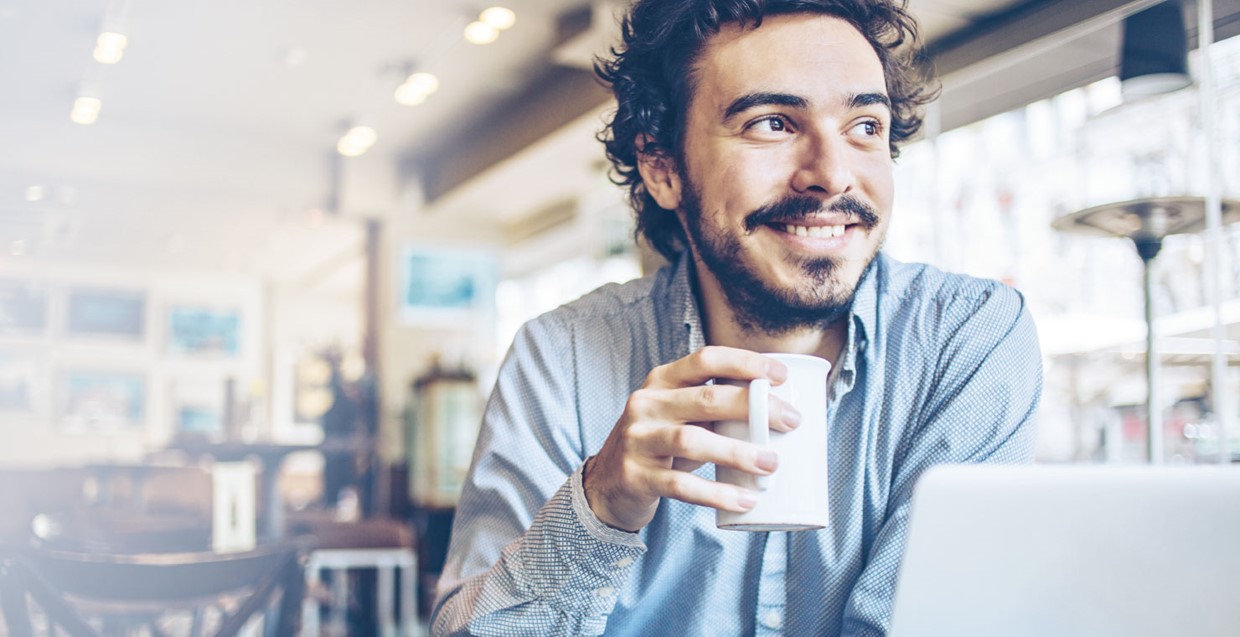 Digital wallet
More than 600,000 people use TWINT
> 60
banks cooperate with TWINT.
1,000
online shops enable their customers to pay via TWINT.
50,000
checkouts are set up for TWINT.
659
self-operated Swiss Post branches allow their customers to pay with TWINT.
At the end of 2017, the payment app TWINT broke the 600,000 user mark. That's the number of people now using the app to make payments at store checkouts or in online shops, transfer or receive money in real time and benefit from loyalty programmes and discounts.
Every eleventh takeaway coffee is free. This early in the morning, it's not something Maurice is thinking about. But the digital loyalty card on his TWINT App is counting – and reminds the vocational student about it when he holds his smartphone up to the payment station. Every day, Maurice has the money for his coffee automatically debited from his PostFinance account via Bluetooth and the TWINT App. Like half a million other users, Maurice has saved his account in the app.
According to market research institute GfK, the TWINT payment app is Switzerland's best-known mobile payment solution. In an unprompted survey, it was named by 37 percent of respondents, rising to some 43 percent among the fully employed.
TWINT is also widely used at Maurice's vocational school: on this particular morning, a classmate tells Maurice that she received a discount voucher for the newly opened shoe shop near the school via TWINT – before proudly showing him her new boots. And Maurice himself has owed a friend 50 francs since they went out at the weekend. During the morning break, he transfers the money to him from smartphone to smartphone.