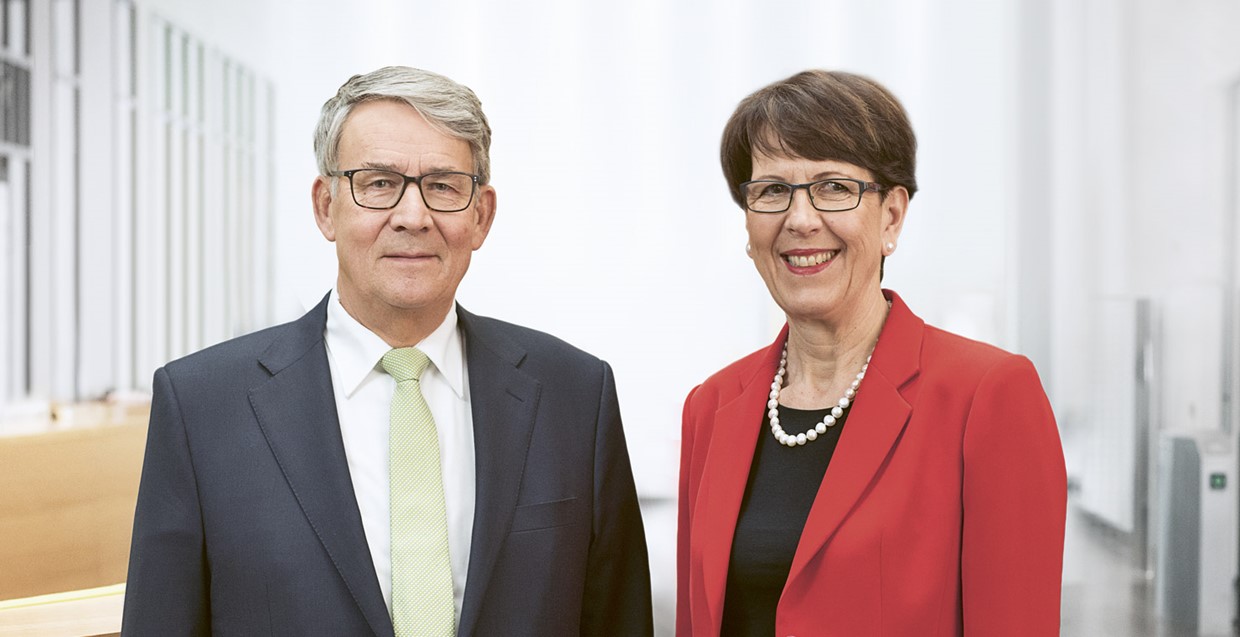 Dialogue and trust are key values for Swiss Post.
Dear Reader
We have again achieved a good result in financial year 2017, although income and profit declined as forecast. The volume of addressed letters has been falling for years, pressure on prices in the logistics market continues to increase and, at PostFinance, interest income is shrinking steadily due to the ongoing low interest rate situation. In 2017, we were again able to master these challenges well.
The question is: how can Swiss Post remain competitive and continue to develop using its own resources in accordance with its mandate? The answer is clear: Swiss Post must develop its core business systematically, build up new business and continue to pursue a policy of consistent cost management. The main focus of our investment is on areas where we can grow in our core business. Developments at Swiss Post Solutions, for instance, are encouraging, with several important customers acquired in 2017. In terms of innovation, too, Swiss Post was successful last year – as many of the articles in this report show.
Innovation and investment will remain central to Swiss Post in the future: it will continue to pursue its chosen path in the coming years and to adapt its services to customer behaviour. In our core business, we are pushing forward into new business areas or supplementing existing solutions with digital ones. Online banking, control of where and when parcels are delivered, access to services anytime and anywhere: all of these innovations help us meet current and – even more importantly – future customer needs.
In the transformation of the postal network, our customers' behaviour also guides us. By 2020, Swiss Post plans to expand what is already Europe's densest postal network to more than 4,200 access points. In the process of restructuring the network, Swiss Post treats each branch as an individual case, taking regional requirements and special features into account. Whenever the conversion of a post office is under discussion, we issue invitations to public information events. In 2017, we held more than 130 discussions with residents of affected communities.
On behalf of the Board of Directors and Group Executive Management, we would like to sincerely thank our 60,000 employees for their dedication and hard work – particularly in these challenging times.

Urs Schwaller

Chairman of the Board of Directors

Susanne Ruoff

CEO