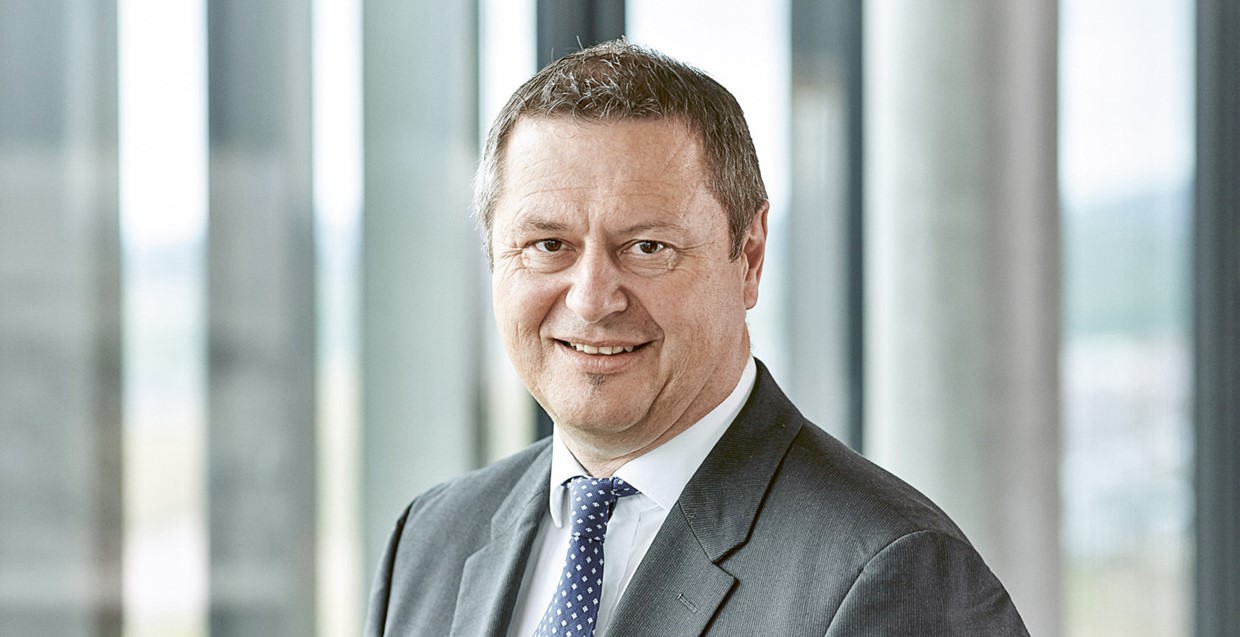 Kurt Fuchs Head of Finance and Deputy CEO of PostFinance
Interview
Our traditional business model is under threat
Kurt Fuchs, Head of Finance and Deputy CEO of PostFinance, explains why PostFinance in particular is suffering from the negative interest rate environment and what the financial institution is doing about it.
Kurt Fuchs, the interest differential business has always been the most important source of revenue for PostFinance. Is that still the case?
Yes, we still currently generate more than half of our income from the interest differential business. However, persistently low interest rates are weighing increasingly heavily on net interest income and gradually eroding interest margins.
Why is the negative interest environment more worrying for PostFinance than for other financial institutions?
While PostFinance has had a banking licence since 2013, the lending prohibition set out in the Postal Organization Act means that we are not allowed to issue our own loans and mortgages. In the current market environment with low and even negative interest rates, this is a major competitive disadvantage. We have to invest our customer deposits at historically low interest rates on the capital markets in Switzerland and abroad, where they yield virtually no returns.
Can PostFinance still find profitable investments for its customer deposits?
Yes, but it is becoming increasingly difficult to find safe and reasonably profitable investment options. We have therefore parked a share of our customer deposits at the Swiss National Bank, allowing us to respond quickly to any changes in the market.
Since the financial crisis, customer deposits at PostFinance have increased significantly. What impact does that have on PostFinance's interest margins?
During the financial crisis, customer deposits nearly doubled and have also continued to increase subsequently. Today, we manage 110 billion francs in customer deposits. By way of comparison, in 2007 it was 44 billion francs. Since then, the interest margin has almost halved, from 1.54 percent to the current rate of 0.78 percent.
What is PostFinance doing in this situation?
Our traditional business model is under threat. We are therefore diversifying our income structure by tapping into new sources of income that do not depend on interest rate levels. We see immediate potential in investment business, where we were able to achieve very encouraging growth in the past financial year. In the long term, we also want to tap into new sources of income from innovative digital business models.