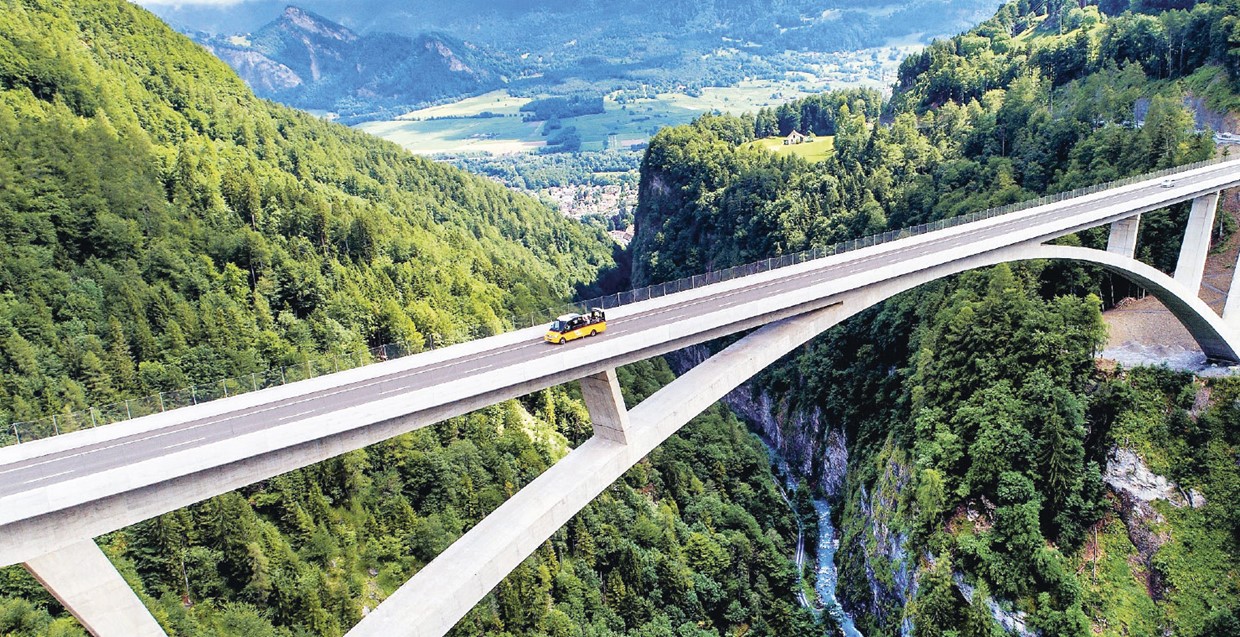 The PostBus cabriolet has a retractable roof and features typical of a touring coach. It can be seen on roads throughout Switzerland.
Cabriolet and double-deckers
A breath of fresh air for the PostBus fleet
The cabriolet is a travelling symbol of the partnership between PostBus and the Swiss Hiking Trail Federation.
Michael Roschi
Managing Director of the Swiss Hiking Trail Federation
They're both yellow, but otherwise the Postbuses acquired since 2017 are very different from the older ones, especially at the top: the first PostBus cabriolet for forty years and the new fleet of double-deckers.
"Topless" in the Alps
A hike helps clear your mind. This fact inspired partners PostBus and the Swiss Hiking Trail Federation to come up with the idea of developing a cabriolet. First presented in July 2017, this eight-metre vehicle with a retractable roof can seat 20 people. It will be used for special trips in Graubünden, and groups will also be able to book its services.
Standing tall in Eastern Switzerland
With their large number of seats, double-­deckers are particularly well suited to winding roads that are frequently used. In Eastern Switzerland, PostBus will replace 19 existing double-deckers with a new, 80-seat model produced in the UK by the end of 2018. It was first presented to the public at an open day event in May.