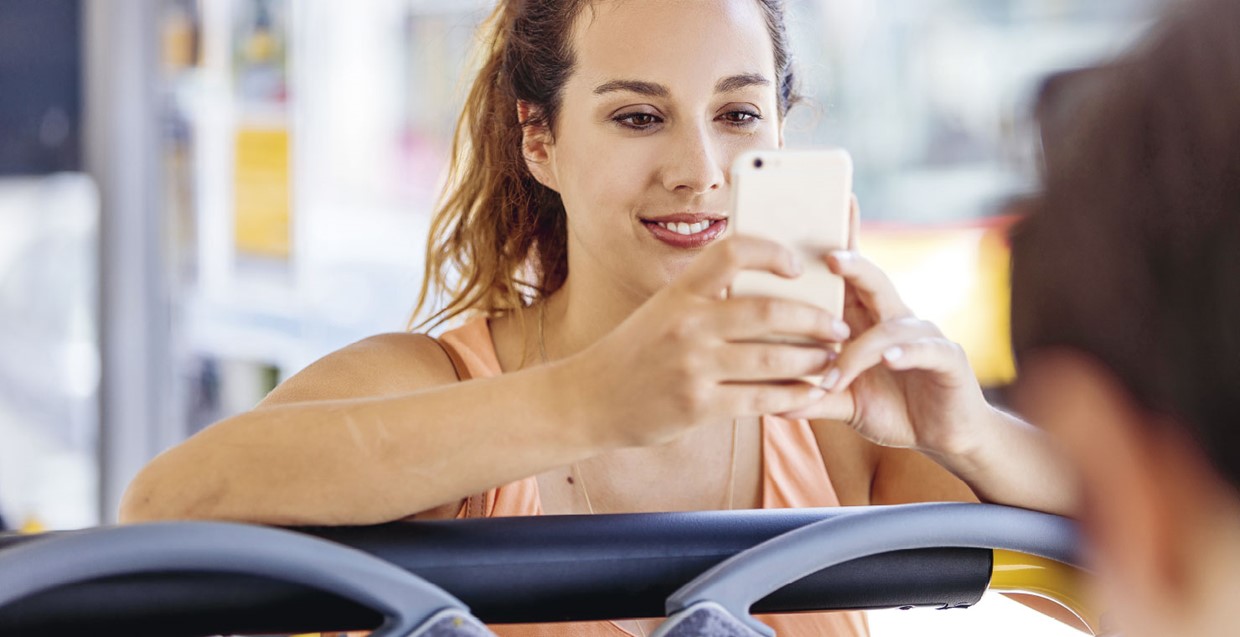 PostBus App
The whole of Switzerland at the tap of a finger
The smartphone is becoming increasingly important as a travel companion. More than ever with the new PostBus App, which presents timetable connections in a completely new way and enables passengers to purchase public transport tickets for the whole of Switzerland.
When does Karla need to leave work to make sure she catches her train to Bätterkinden on time? "Start from Funkstrasse 100, Wabern in … five minutes," says the countdown display on her smartphone. This is one of many practical features in the PostBus App, relaun­ched in July 2017.
From villages to cities, conurbations to mountains
Commuter Karla has saved all her frequently chosen travel destinations in the PostBus App, including her office in Wabern and her parents' home in Schnottwil. She can specify up to ten favourites – such as her home, holiday apartment or place of work. When she starts the app, the countdown shows the number of minutes before she needs to set off to get to her specified destinations. When Karla selects one of these destinations, it shows the next possible connections from where she is to where she's going. She can also use the universal app to purchase tickets for almost all fare networks, as well as a public transport ticket from Zurich to Berne, or for a boat trip or mountain railway. Customers who use the new PostBus App as a ticket machine can pay for their tickets with a credit card or PostFinance Card.
Well connected to the last mile
Every day, an average of around 425,000 passengers board a Postbus at one of 11,804 PostBus stops on 897 routes. The PostBus App is a good example of how PostBus is evolving into a fully integrated mobility provider and offers its passengers more than just a journey on public transport, including solutions for combined mobility such as the mobility sharing service PubliRide or the large bike sharing network PubliBike.