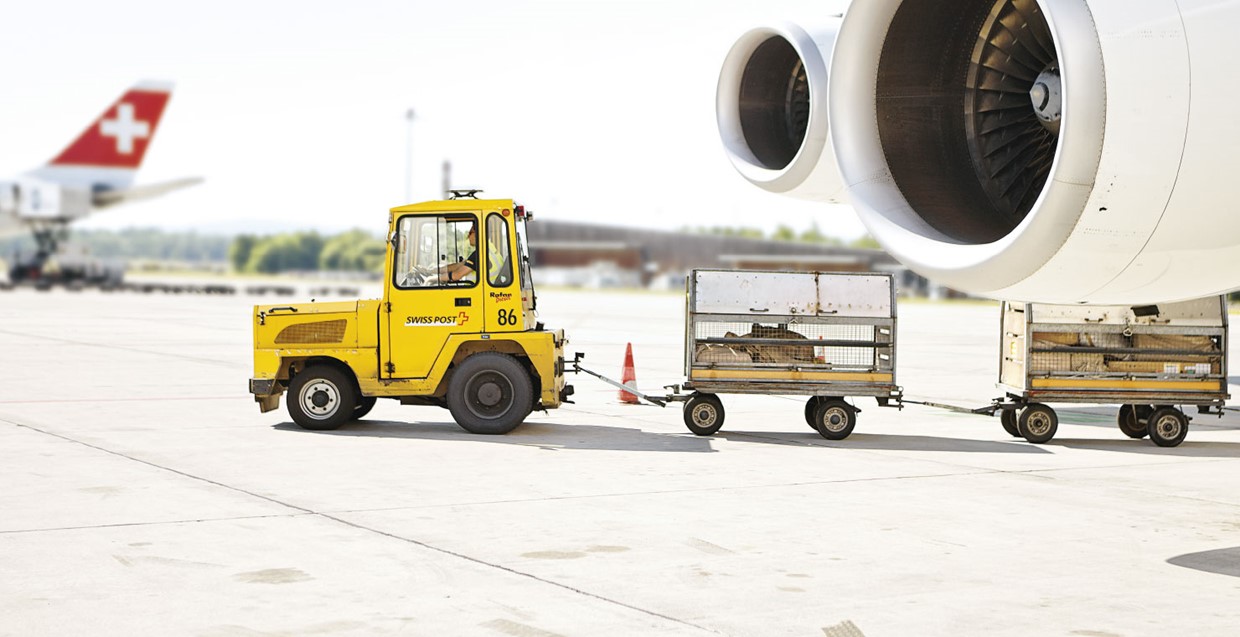 Cross-border online retail
Small goods shipping: o
pportunity and challenge
International shipping of small goods is booming: in the first half of 2017 alone, more than 7 million consignments were imported from Asia. An opportunity for Swiss Post, allowing an increase in capacity utilization for letter deliveries.
Charging cables, smartphone cases, bracelets, stickers: more than 45,000 of the small goods items currently arriving at the Zurich-Mülligen letter center every day come from Asia. The reason for this is the increasing popularity of cross-border online shopping. Consumers in Switzerland have learned to trust Chinese websites like AliExpress.com and wish.com – and benefit from their products' low prices.
Better utilization of sorting and delivery capacities
"The growth of these shipments is encouraging for Swiss Post," says Marina Bartetzko, Head of Asendia Switzerland (a PostMail profit center). Thanks to the growing volume of small goods consignments, Swiss Post can partially offset the decline in letter volumes and better utilize sorting and delivery capacities, which also helps to preserve jobs. "The import of small goods from Asia is therefore an opportunity that we want to actively shape and harness," says Marina Bartetzko.
Challenges of import
Because of their size and sheer volume, small goods consignments are a challenge in terms of automatic sorting and delivery. And senders' requirements are high, particularly with respect to tracking during the entire logistics process: for example, they want delivery scans so that they know exactly when the consignment has been delivered to the recipient's letter box in Switzerland. To meet these challenges and requirements, Asendia Switzerland, in cooperation with PostMail and the International Post Corporation (IPC), has invested heavily in services such as cross-border Track & Trace data systems.
Remuneration to rise
Although the level of remuneration for consignments from Asia is still low, the business is worthwhile for Swiss Post because it is volume-based. In addition, the members of the Universal Postal Union decided at their most recent congress to substantially increase the rates for small goods consignments from China from 2018: a step in the right direction for Swiss Post.
Asendia
Since 2012, Swiss Post and France's La Poste have been conducting their cross-border activities in the mail sector as equal partners in the joint venture Asendia. Its business activities include shipment and delivery of letters, mailings, catalogues, press titles and small goods weighing up to 2 kilograms, as well as all services along the value chain. Consignments arriving in Switzerland via Asendia branches are delivered by PostMail or PostLogistics and therefore create added value for Swiss Post.